Talbot House has been supporting the families of people with learning disabilities in Manchester since 1976.
It started as a playscheme organised by four parents of children with complex needs, and despite some initial setbacks when applying for funding they gained the support of a councillor who backed their appeal and they were given an initial grant of £200.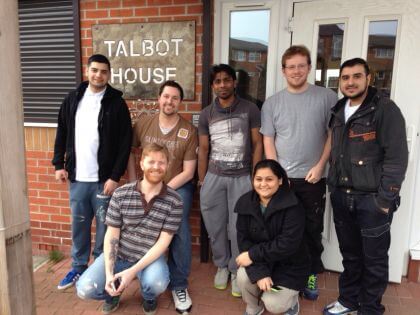 The playscheme was a success but the parents quickly realised that the biggest positive outcome was that they were able to share their experiences and support each other in a way that no other services could.
Spurred on by this knowledge the parents approached the council about finding some premises so that they could set up a parent support group. From the humble beginnings as The Peter Pan Centre in an old rectory to the dedicated centre that Talbot House uses today we have been supporting families in Manchester for 40 years and have changed thousands of lives as a result of the amazing work that they do.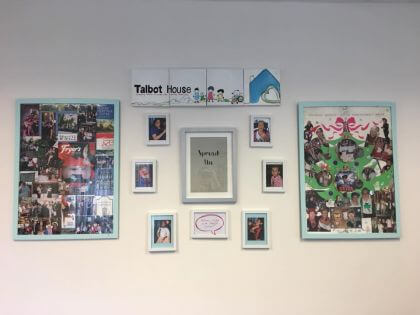 Talbot House provides support services for parents and unpaid carers of all ages of children with severe learning disabilities and complex needs. Based in North Manchester (in one of the 10% most deprived neighbourhoods in the country) the charity works across Manchester and runs 3 services that follow the full life journey of the carer, from when the learning disabled child is born till the carer passes away;
Child, Adult and Thrive service for its elderly carers. The majority are young families with children below the age of 18.
When a parent gives birth to a child with a severe learning disability the emotional distress and financial burden can be overwhelming for a young family. The charity supports between 500 – 600 unique carers each year with 1-to-1 support; advocacy; benefits information; brief intervention; form filling, letter writing; wellbeing support; special education needs; disability aids i.e. wheelchairs.
There is no charge for the services and the impact of the charity's work can be life-changing and in some cases lifesaving.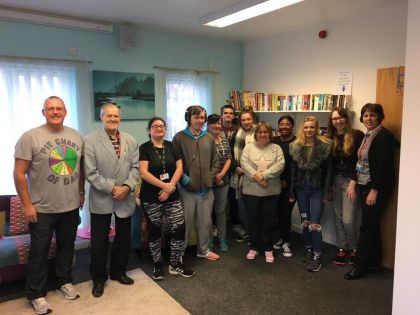 During COVID-19 lockdowns, the charity did continue to provide support over the phone rather than in person.