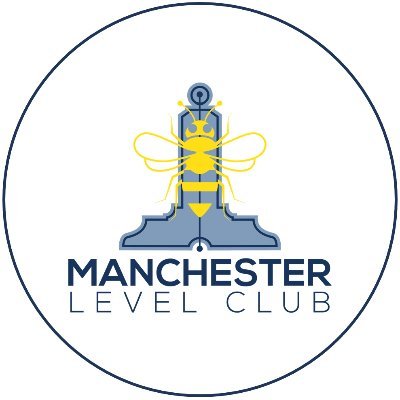 Manchester Level Club is run by light blue Manchester Masons and was formed in 2016, to bring together newer Brethren from Lodges that convene at different dates and times across Manchester.
The club is a great way to meet and socialise with your fellow junior Brethren who are yet to attain Provincial Grand Rank or equivalent. It also gives junior and newly initiated Masons time to learn some more of what goes on, why it is done, along with the meaning and relevance behind it. One of the most valuable parts of Freemasonry is the friendships that you build along the way. The MLC team is here to encourage and promote interaction through Learning Circles, Social Events, and much more amongst our members. We aim to help newer masons meet and make friends with others in the same stage of their masonic journey.
Membership is free. There is no joining fee or annual subscription. The only expenditure would be for anything incurred at the events you attend.
We sat down with our current Chairman Brother Paul Mansell to find out some about his Masonic Journey. feel free to get in touch us here
blank
Why did you become a Freemason?
My Dad is a Mason. So most of my adult life, I have grown up around it, what it stands for & other fellow Masons. When I was younger, I felt that the time just wasn't right for me as I was chasing my career, I was also often travelling the country, so couldn't really devote anything. If I am totally honest, I didn't really understand & thought it was a little odd. But when I actually started to work through my assumptions & asked Dad what it was all about, my interest plus intrigue had started to grow. Luck fell into my lap also, as a great friend of mine was also becoming interested in Freemasonry, so we took the plunge together. My only regret is that I wish I had joined earlier, but hey-ho!
When were you Initiated into Freemasonry?
November 2018. Probably like all of us, it was an amazing day. I remember booking the day off of work & as the time go closer becoming more nervous with excitement & uncertainly about what was going to happen. It was also a very proud day for me too as to see my Dad sitting there, smiling like the cat that had got the cream! It was an amazing evening that I will always remember.
Tell us about your Lodge?
My Craft Lodge is Caledonian 204 which was founded in 1802. It has bags full of heritage, so it is awesome to think that what we are doing today will be the history of the future. Like most Lodges, the recent pandemic has impacted Caledonian, but it introduced new ways for us all to keep in touch via Zoom & WhatsApp.
I'm currently Junior Deacon & shortly moving to Junior Warden which is amazingly exciting. I'm sure all JD's out there will relate to this, but when you are taking a Candidate around on their Initiation I'm not sure who is more nervous – them or the JD. As the Deacon, you know this is a big event for them, that will always stay with them the same way we remember who did ours, but hopefully for the right reasons & not a fluff up.
What has the lockdown shown you about Freemasonry?
The heritage & history of Freemasonry is awesome. But one thing the recent pandemic has shown is that we can adapt & change where we need to even if it is created with some suspicion initially. We embraced technology with the use of Zoom, Solomon & online tools like never before which is amazing.
But also using tools like Zoom & joining Masonic learning sessions & lectures has meant that I have met & made friends with other Freemasons from not only across the Province but also across the UK and globe. This is an amazing benefit & also encourages visiting Lodges like never before.
So what's planned for the Manchester Level Club?
What an amazing time to be voted as Chairman of the club! It's our 5th Birthday, so we are busy planning to celebrate in style & an appropriate way. Hopefully, we will also be allowed back into the Lodge rooms too, so we can visit our members. The relaunch of the Pathway initiative is also great timing for us, as we can get involved with supporting new Brethren & their Lodges in making them feel welcome.
The Learning Sessions will also continue to key to the MLC as many of us must have not touched our Ritual books since the first lockdown. So time to blow off the dust! If you haven't yet attended a session, I strongly recommend popping in as they are an amazing way to keep connected to other Masons from across the globe.
Charity is also very much on our radar and the team are busy planning events.