As part of the City West Area's ongoing support for Salford Women's Aid Ian Macneill, City West Area Charity Steward, met Dawn Renshaw at Salford Masonic Hall to present a cheque for 1306.00.
This was made up of 653.00 from East Lancashire Masonic Charity and 653.00 from Masonic Charitable Foundation. This will be well used for new furniture and kitchen utensils for their two houses across Salford which accommodates up to 14 mothers and 18 children.
In the photo from left to right, Ian Macneill, Area Charity Steward, Dawn Renshaw Salford Women's Aid Operation Manager and Eric Baker, Assistant Area Charity Steward.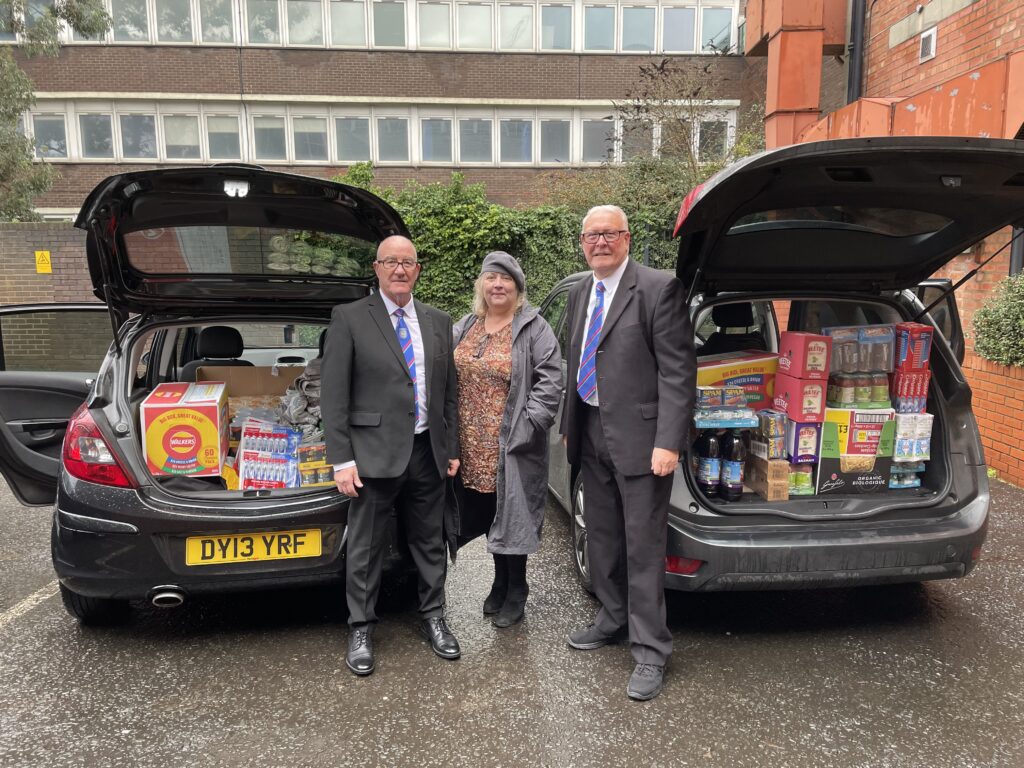 There was also a food donation from the of Masons of City West, Salford Masonic Hall and the catering staff.